When new gadgets or trainers come out I'm always so tempted to go and buy it, just because it's brand new! Most of the time I hold back and wait for the right opportunity BUT there are a few things you must have in your life to get the most out of your fitness journey and not just your workout!
Trainers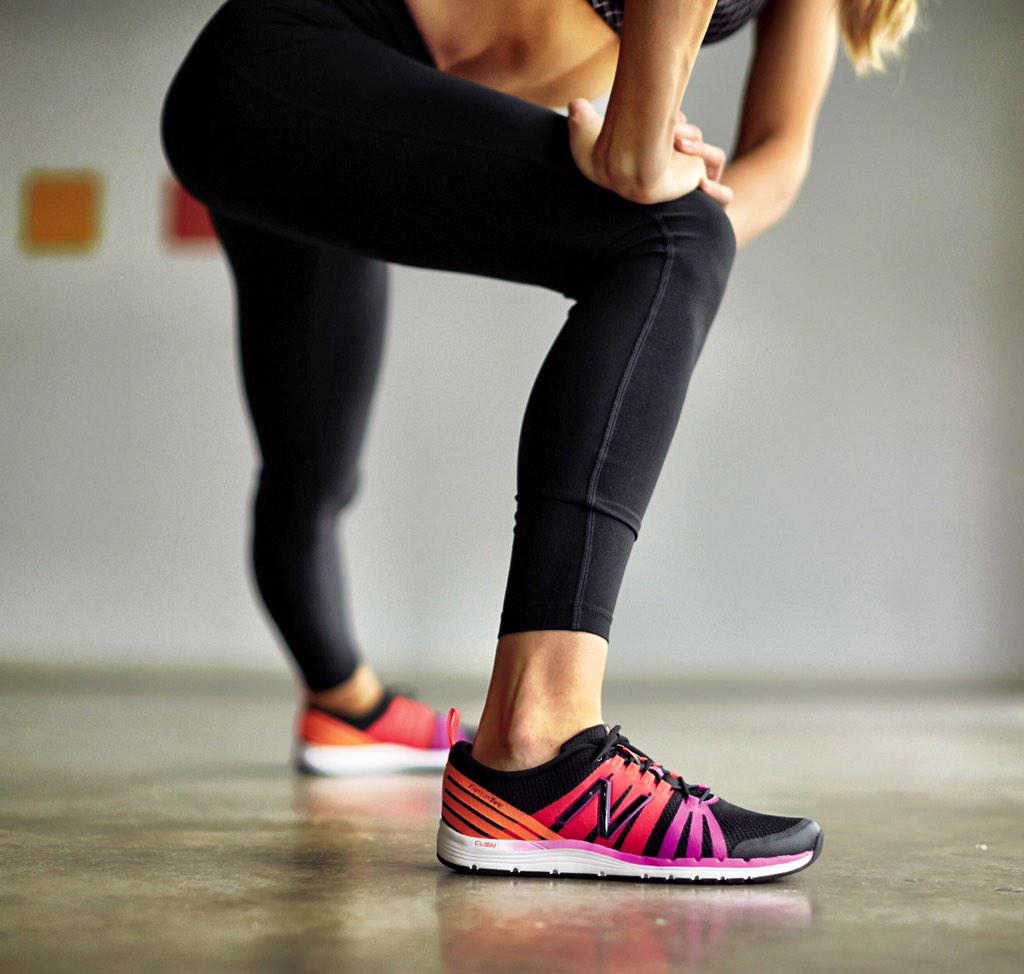 It goes without saying, you need a good pair of trainers for whatever sport your facing. Find some comfortable ones that are well equipped for the type of exercise you'll be doing. It's more than likely group style workouts that incorporate a lot of HIIT and a generous amount of strength training. If you can, I'd suggest going to a specialist shop and getting your GAIT analysed. This way would mean the shoe would be suited your needs. If not, I love New Balance. You can check their stock here:
http://www.newbalance.co.uk/women/footwear/cross-training-1/
2. Filtered water bottle
Water nowadays is contaminated with all sorts of chemicals. It wasn't long ago in the studio we held our Monthly Workshop. In it we discussed water from a tap and showed the high amount of chemicals that entering our body. The best way is to filter, purify it and then drink it. Here's a pretty good one you can pick up from your local Tesco's.
http://www.tesco.com/direct/bobble-550ml-water-bottle-with-filter-blue/1
3. Life Sum
Ok, I have to admit, I love this app. It's similar to Myfitnesspal but it's a lot more intuitive. It's easy on the eye and you can have a look at recipes and actually learn in the process. Whether you're tracking your calories, checking recipes, updating your workouts. It has a lot to offer, and if you're the kind of person that needs routine and structure to your food, this is the app. It's also got a nifty barcode scanner which saves a lot of time inputting your foods! One more thing, it syncs up to Health on your iPhone so you can view your nutrition at a glance.
Download on the app store or google play
4. Fitbit
A great little bit of equipment that fits snug on your arm and can track how many calories you burn a day, amongst other things like recording  your sleeping patterns. It integrates with a lot of other apps like run keeper and endomondo. We recommend the Charge HR as it measures your heart beat during your workouts so you can see your intensity levels!
http://www.eglobalcentral.co.uk/fitbit-charge-hr-heart-rate-activity-wristband/
5. Headphones
I have to say, it made the lost because you always end up getting distracted and losing focus when you're hitting the gym or going for a run. Once your headphones are in, it shows people you're there to work and not talk. You won't be distracted and if you put on the right music, it can provide some much needed motivation!
http://www.amazon.co.uk/Bluetooth-Headphones-BESTOPE-Isolating-microphone/
6. The Miracle Morning Book
You need to start the day right, and with this book it tells you how to do that and harness the true power of your potential. Getting up early to exercise, set goals and visualise your success is awesome and I wish I had started sooner! You can really focus in those early morning hours to de stress and gain clarity on what you want.
Download the book here on kindle
7. Organo Gold
Ok, we all love coffee but it's acidic and dehydrates you pretty fast. It's second only to water in terms of how much it is drank and w
e spend a crazy amount of money on it. What if there was a coffee that was hydrating, alkaline AND helps with inflammation? Well, I've found it and here it is.
BONUS: uFit
You know what I'm going to say, it's our workouts. You can get so far on your own but you need help and we supply all the tools that you need to be successful. There's no quick gimmicks, just sustainable long term goals that are met with like minded people all pushing you along your journey. We're here to help so don't be afraid to give us a shout 🙂
[gravityform id="10″ title="false" description="true"]